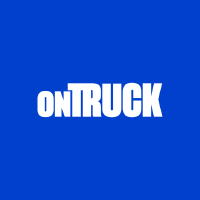 Descripción de la oferta
About OnTruck
Smart trucking. Efficiency and technology to transform the transport of goods by road.
Ontruck was founded in order to develop technologies which will make the road freight experience a smooth and efficient one for both truckers and for companies who send shipments.
We do this by drastically reducing the amount of empty kilometers traveled by goods vehicles, therefore optimizing their use and occupancy. Thanks to our product, hauliers secure loads more easily and companies who send shipments can do so quickly and comfortably. All this while contributing to conserving the environment by reducing CO2 emissions.
Ontruck is backed by French, British, German and Spanish investors, who are looking to reinvent the freight transport sector.
At Ontruck you will have a say in defining your role and how you will do it. You will have the freedom to try things that have never been tried and you will make a difference at a company that is changing an industry. We all share the same goal, and we would like you to form a part of it.
Are you ready to transform the goods transportation sector?
What you will be doing day to day
The Live traffic Analyst (LTA) has a crucial responsibility over the quality of service we deliver to shippers and carriers. The LTA makes sure each Ontruck delivery is completed to the highest possible standards with responsibility and ownership for all communications with shippers and carriers. Therefore, the LTA will be:
Supporting our shippers and carriers with any pre-in-post transit issues or incidents that arise throughout the journey of a shipment, and follow up until it gets delivered.
Proactively seeking solutions to live issues and provide logical transport solutions
Collaborate with different departments to ensure ownership on projects, follow incidents and learn other departments processes.
Being bold and challenging the status quo to find creative solutions to incidents that occur regularly, reporting bugs on internal tools and following up with our product team.
Representing Ontruck on the frontline, ensuring our community of truckers remains content
Every day will be different as we pioneer a revolutionary business model
Handle admin tasks on different TMS and CRM from shippers.
Analyze and follow up operational metrics and KPI's, as well company wide, to test and implement improvements using lean methodologies
Reporting to: CS Team Lead LTL
Location: Madrid city center
Requirements
Your skills and experience
Problem solver enthusiast
Customer focused, with experience in logistics, administrative tasks or other logistic/transport operational roles needed.
Previous experience doing methodical multitasking
Strong interpersonal skills, organizational ability and attention to detail and prioritization.
Excellent verbal and written communication skills both in English and Spanish (native/fluent)
Familiarity with CRM systems
Passion for customer satisfaction using initiative to maintain high service levels
Previous experience in similar roles at startups will be a plus.
Benefits
The exciting part
Personal growth and learning. Every single day.
A flat, laid-back culture. Everybody is encouraged to participate in discussions and contribute.
High-trust environment. We believe in giving autonomy to all our employees
Competitive compensation packages. We are looking for the very best talent, and will reward accordingly.
Awesome offices in central Madrid, Paris and Amsterdam. We are easily accessible by public transport, as well as close to public bike stations.