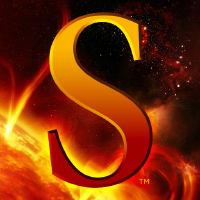 Descripción de la oferta
Skydance offers a dynamic, inclusive, and ever-evolving culture where innovative ideas are welcomed, and growth fostered. The partnership between unique creativity and technological advancements are demonstrated within each pillar of the company. At the heart of it all is a commitment to boldly entertaining and relevant storytelling.
While all Animation studios look to hire people who are creative and hard-working, Skydance Animation is specifically looking for pioneers who seek to push the limits of what the world's most collaborative art form can achieve, and to give those pioneers the space and the resources to build a new studio that's doing something different.
Matte painting Lead is responsible for painting from photo-real to stylized digital environments or create 3D elements for matching into 3D plates.
Responsabilities
Artistic:
Create Photo-realistic and stylized DMP's having Knowledges of how to combine photograph-digital paintings-3D elements.
Provide input during visual development/design phase.




Technical:
Keep up on current artistic methodologies and on technology trends and tools that best suit the production and the company, in the development of a stronger creative and technical environment.
Scripting tools and gizmos or finalize a complex shot alone from scratch
keep the pipeline of the department update and coordinate the team




Management:
Leads the team providing them with support, guidance and instruction in areas that contribute towards their artistic and professional growth, making sure all the assets follow the quality standards and artistic direction and that achieves the deadlines.
Follows Supervisor's guidance.
Requirements
Professional experience:
6 years or more of professional experience in animation industries or VFX.
At least 1 year of experience as Lead in the animation industry or VFX.
Artistic and or Technical qualifications:
Perfect understanding of shape, light and color, composition and perspective.
Professional mastering in Photoshop.
Professional mastering in modeling, texturing/shading, lighting, rendering in Maya with Arnold.
Professional mastering in compositing with Nuke.
High knowledge in Mary, Z-brush, Houdini.
Language qualifications:
High English level.
SOFT SKILLS:
Must be responsive to deadlines and work well under pressure.
Strong creative and technical skills and ability to share them.
Leads his/her team to clearly meet the expectations on the duties assigned.
Ensures the team members collaborates with others, inside and outside their team.
High levels of team management skills, responsibility, autonomy and technical command.
Act as mentor inside and outside their team, establishing an effective working relationship and fluid communication environment, contributing to the individual and group achievement of objectives.
Provides recognition and support and serves as a role model to the team.
Proficiently expresses strategies and get the message across the team with enthusiasm and openly communicates to resolve issues.

Strong work ethic.
Skydance is a diversified media company founded by David Ellison in 2010 to create high quality, event-level entertainment for global audiences. The Company brings to life stories of immersive worlds across its feature film, television, interactive, and animation divisions.
Skydance is proud to be an equal opportunity employer committed to building and fostering a diverse, equitable, and inclusive workforce. We welcome and consider applicants for employment regardless of race, color, religion, age, sex, national origin, citizenship, sexual orientation, gender identity or expression, marital status, pregnancy status, military/veteran status, disability, or any other protected category. Diversity in the workplace is not just a commitment, it is who we are and a reflection of what makes our world special.