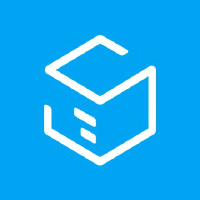 Descripción de la oferta
Stuart is a leading last mile delivery platform that connects small and big businesses to a fleet of geolocalised couriers. We empower thousands of companies across Europe by providing same-day delivery, next-day delivery and return solutions. We work across verticals with retailers, grocery stores, restaurants and e-commerce merchants to enable smarter transportation models.
Our office is located in Carrer de Pau Claris, 186 08037 Barcelona, one street away from Gaudi's famous Casa Milà.
We are looking for an Agile Coach to join a fun and growing team. You will be part of an amazing organization and have the opportunity to work with the best engineering & data team in the industry made of Frontend, Backend, Mobile, Data, Systems, QA Engineers and Data Scientists. You will report to Leo, the Head of Agile, who moved out of California to join us recently with one Goal: recruit and grow the best Agile team in Barcelona. You will be a part of a centralized Agile team focused on Agile Transformation.
If you are passionate about leveraging your knowledge to transform an organization then we want to talk to you!! You will be working on key organizational initiatives that make us the leaders in our industry.
We are looking for someone who is a great team facilitator, Agile coach and mentor. Someone who is comfortable working in a multi-national company with teams located in several locations - Barcelona, Madrid, Paris and London.
This Position is located in Barcelona, Spain.
Please apply in English.

RESPONSIBILITIES

Act as a coach for our Organisation's Agile Transformation.
Develop training and coaching materials to improve self organisation and maturity.
Improve the team's performance and value through coaching, training and team facilitation.
Make continuous improvement part of every team's culture.
Participate in strategic planning and implementation.
Requirements
Agile transformation experience
At least 3 years experience as an Agile Practitioner. Preferably with experience as a Scrum Master and as an Agile Coach.
Agile Certification from a recognized certifying body.
Experience building and delivering Agile training and coaching
Experience with coaching and facilitating technology teams.
Scrum and Kanban experience
An agile mindset.
Ability to speak and write in English.
Nice to have
Advanced Agile Certification (A-CSM) or other related certificates
Knowledge and experience with Agile at Scale
A sense of humor
Benefits
Great compensation package
Good work-life balance: work from home and flexible hours
Learning and training opportunities
Tangible career development possibilities as we grow strong 🚀
Meal vouchers
Monthly gym allowance to use in any gym or for any sport class
Nursery vouchers for childcare
Excellent family private health care
"Logistics for a sustainable world." That is the mission at the heart of Stuart Delivery. While customer expectations around the delivery experience are skyrocketing, cities are limiting traditional logistics methods to improve congestion, pollution and liveability. The convergence of these two trends means that a disruptive approach to last mile delivery is not a nice-to-have but rather an inevitability.
Stuart sits at the crossroads of the future, using our best-in-class proprietary dispatch technology to connect small and big businesses alike to a shared fleet of geolocalised couriers. The result? Efficient, reliable, eco-friendly delivery to help retailers to meet their customers' demands.
We launched in 2015 with a big vision and a handful of clients. Three and a half years later, couriers on our platform complete tens of millions of deliveries annually for the biggest brands across retail, ecommerce, grocery and food.
Stuart is an equal opportunity employer and we value diversity at our company. We don't discriminate on the basis of race, religion, color, national origin, gender, sexual orientation, age, marital status or disability status.