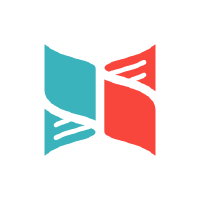 Descripción de la oferta
Preply is a global language learning marketplace, connecting tutors with millions of learners from all over the world.
Founded in 2012 and backed by some of the world's leading investors, Preply is on a mission to shape the future of effective learning. Fueled by a belief that live engagement with a teacher is still the most effective way to learn a new skill, Preply is building a personalized learning space that will enable individual learners to reach their goals in the fastest way possible.
Powered by a tenfold increase in revenues over the last three years, Preply now has 250+ employees of over 37 nationalities based between Barcelona and Kyiv. Preply is driven by a culture of experimentation and data-driven learnings, focused on building best-in-class consumer and enterprise solutions.
As the company looks to increase momentum and scale geographically, this is a unique opportunity to join one of the most vibrant and attractive start-up communities in the world.
As a Marketing Data Scientist, you will:
Build models to evaluate the impact of marketing campaigns' acquisition and retention;

Create a solid methodologies to calibrate our attribution model and help us predict the impact of Preply's marketing campaigns;

Quantify the impact of the initiatives in order to identify growth opportunities and help prioritize our roadmap;

Communicate results to technical and non-technical audiences, sharing knowledge and insights across the organization;

Design, execute, and evaluate experiments on a global scale;

Contribute to the development of analytics libraries and frameworks;

Collaborate with the Data Strategy team to define standards and best practices as well as sharing knowledge and capabilities across the team, including Data Engineering and BI functions.
What we are looking for:
Previous experience as a Data Scientist in marketing analytics (4-5 years ideally);

Academic background in Econometrics, Statistics or Physics or similar fields, although significant work experience in the subject is equally desirable;

Strong coding skills in one or more analytics languages (SQL, Python, etc.);

Knowledge of Bayesian structural time series, multivariate state space models, multi-armed bandits, etc.;

Strong curiosity, problem solving and problem

finding

skills;

Creative mindset and proactive attitude towards the creation and evaluation of new hypotheses;

Good written and verbal communication skills. B1 English is a must.
Nice to have:
Previous experience in Marketplaces and/or digital businesses (B2B, B2C, B2B2C);

Knowledge of Looker, Tableau or other BI tools;

Knowledge of coordination tools (Airflow, Luigi, Jenkins, etc.);

Knowledge of version controlling tools (GitHub, GitLab, etc.).
What we offer:
An opportunity for personal and professional growth, supported by high functioning teams, stellar investors and the exciting challenges; that come with joining a company at the start of its growth trajectory;

An environment free of bureaucracy and corporate constraints; a culture where your opinion is highly valued and appreciated;

An open, collaborative, dynamic and international culture;

A monthly allowance for self-development on

Preply.com

;

A competitive financial package, with generous leave allowance and health insurance.
Our values:
Human: We speak honestly and directly with compassion and radical candor. We believe every interaction should be friendly, personalized, diverse and inclusive. Above all, we believe fun should be apart of everything we do.

Customer Obsession: We put our customers first by asking for feedback and analyzing the data to build products they love.

Hungry: Our will to win is unmatched. We make bold, data-informed decisions, to quickly deliver value to our customers. We dare to dream big, think like co-owners, and go the extra mile to hire others who share our champion spirit.

Humble: We keep our egos low, constantly learn, and trust in data to make smart decisions. We know that our knowledge is imperfect and incomplete, but not stagnant. There's always more to learn from each other, our customers, and the world around us.

Curious: We are lifelong learners. Our curiosity helps us to view tough situations more creatively. We kill the noise and go deep on insights. We face challenges head on, and consistently seek opportunities to learn more.

Hackers: We're obsessed with our customer's problems. We focus on what matters, design with pragmatism, and move with incredible speed to create simple, creative, and scalable solutions.
Diversity, Equity, and Inclusion:
Preply.com is committed to creating an inclusive environment where people of diverse backgrounds can thrive. We believe that the presence of different opinions and viewpoints is a key ingredient for our success as a multicultural Ed-Tech company. That means that Preply will consider all applications for employment without regard to race, color, religion, gender identity or expression, sexual orientation, national origin, disability, age or veteran status.
#LI-VS2