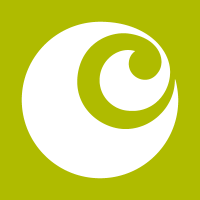 Java Engineer - Payments Integrations Team
Descripción de la oferta
The Team
The team is responsible for building and maintaining the tool for detecting fraudulent orders made by the customers of the platform. The system evaluates every order using both a set of predefined rules and machine learning algorithms developed by the team. Evaluated orders are then made accessible to fraud agents via UI for taking final decision and allowing them to reject high-risk transactions.
We take advantage of a very heterogeneous environment we work in. Our microservices are built in Java and deployed to AWS cloud while the data processing and learning of AI models happens in GCP. Every member (not only Data Scientists) is welcome to contribute to the research part in which we employ mostly Python. We also stay up to date with latest frontend advancements and have rewritten our UI in React.
The team is formed by Software Engineers and a Data Scientist, knowledge sharing is one of our top priorities (hackdays, pair programming, etc.).
We follow Kanban and lean development practices, adapting them to what works best for us.
---
Qualifications
Computer Science (or related subject) degree

Good spoken and written English

OOP and software design skills

Experience in Java

Passionate about developing high-quality enterprise software

Happy to take an active role in supporting the business needs

Passion and understanding for TDD and Clean Code

Experience working in a continuous delivery environment

Knowledge in AWS/Cloud environments
What we can offer you
A relaxed, international, talented, creative and friendly environment, where we will provide you with the best tools to develop amazing stuff. We invest in our employees, ensuring we provide them with the best in-house and external training programs available. We also really encourage people to attend conferences and be involved in the local developer community.
Flexible working hours with short Fridays

Reduced hours in August

25 days of holidays per year

Private Health Insurance

Life Insurance (3x your salary)

Ticket Restaurant

Ticket Transport

Ticket Kindergarten

Gym membership discounts

Fresh fruit, snacks, tea and coffee

Monthly social events

Table football, board games and Nintendo Switch

Tech Talks and internal trainings

Developer exchange programmes between centers

English and Spanish language courses
We are right next to Sants station, a central area of Barcelona. We growing rapidly making it a very exciting time to join!
Anything else?
There's a lot going on at Ocado Technology! Click to find out more about Ocado Technology and our recruitment process.

Ocado is an equal opportunities employer and as such makes every effort to ensure that all potential employees are treated fairly and equally, regardless of their sex, sexual orientation, marital status, race, colour, nationality, ethnic or national origin, religion, age, disability or union membership status.