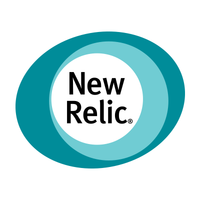 Descripción de la oferta
Your Opportunity
Do you love networks? Does the opportunity to explore new technology excite you? The Network Engineering team at New Relic are the gurus of the datacenter, hardware, and management systems that New Relic's platform is built upon. We craft the software and tools to make our network available on an ever-increasing scale. If you love working with determining sophisticated problems, you will enjoy taking our infrastructure to the next level of greatness.
This is an exciting space. We are working to transform our infrastructure into an agile and automated foundation for accelerated growth. It takes creativity and skill to weave diverse vendors and hardware features into the functionality our customers have come to depend on.
You will love many of the things that we love, such as hardware, automating processes, streamlining delivery, deploying new core functionality, and building tools that are a joy to use. If all this sounds like your dream job, read on:
What You'll Do
You will support the operations side of the Network team including but not limited to: network hardware maintenance, network infrastructure buildout, and solving problems
Use your skills to improve networking processes
Work with fellow engineers and other teams on planning and network lifecycle
You will manage network support tickets related to network troubleshooting and general inquiries from the product teams.
Understand tech trends, see how they impact our team, and how they drive innovation
Understand our technical challenges and make educated decisions by having open conversations with members of our team
You will learn and eventually own inventory management & documentation and understand how critical it is to the success of the team.
Your Qualifications

Must-have:
Working knowledge of network hardware (Arista and Juniper)
Understanding of data center networking and BGP
Understanding of a major Linux distribution (RHEL, CentOS, Ubuntu)
Excellent in relationship building and communication
Highly organized and have the ability to multitask
Nice-to-have:
Have or used to have any of the following cert CCNP, JNIS, and/or AWS Networking
Preferred introduction to one of these programming languages: Python, Go, Ruby, Shell scripting, or other high-level language(s)
AWS network knowledge
Optical Transport Network knowledge
Using Terraform to automate cloud deployments
Qualified applicants may inquire about visa sponsorship. This position is to be filled as soon as possible.
Our Office
This position is in our Barcelona office, which was established in October 2014 with our acquisition of Ducksboard, a privately held startup. We provide challenging work, opportunities to learn, high-quality teammates, a standard-setting product, and a company on the move. We offer:
Competitive salary.
Equity compensation plan.
Performance reviews twice a year.
Work-life balance and flexible schedule.
Amazing and fun work environment.
Private health insurance for you and your family, including dental coverage.
Retirement fund and Life insurance.
English and Spanish language classes.
Office located in the center of Barcelona, very close to public transportation.
We provide ergonomic furniture (chairs, desks) to keep you healthy and comfy.
Fresh fruits, snacks, and beverages.
We support technical meetups, both local and international.
We help with relocation.
We are passionate about data visualizations in real time, APIs, intuitive UX, and beautiful design. We have no dogma but do whatever makes sense to deliver state of the art products.
About Us
New Relic (NYSE: NEWR) is a cloud-based platform that gives developers, engineers, operations, and management a clear view of what's happening in today's complex software environments. So they can find and fix problems faster, and deliver delightful experiences for their customers. That's why the world's best engineering teams rely on New Relic to visualize, analyze, and troubleshoot their software. It's the simplest, most powerful cloud-based observability platform, built to create more perfect software. All from one place.

Founded in 2008, we're a global company passionate about building an inclusive culture where all employees feel a deep sense of belonging, where every 'Relic' can bring their whole self to work and feel supported and empowered to thrive. We're consistently recognized as a distinguished employer and are committed to building world-class products and an award-winning culture. For more information, visit newrelic.com.
Our Hiring Process
In compliance with applicable law, all persons hired will be required to verify identity and eligibility to work and to complete employment eligibility verification.
Headhunters and recruitment agencies may not submit resumes/CVs through this website or directly to managers. New Relic does not accept unsolicited headhunter and agency resumes, and will not pay fees to any third-party agency or company that does not have a signed agreement with New Relic.
New Relic is an equal opportunity employer. We eagerly seek a diverse applicant pool and hire without regard to race, color, gender identity, religion, national origin, ancestry, citizenship, physical abilities (or disability), age, sexual orientation, veteran status, or any other characteristic protected by law.
Interested in the details of our privacy policy? Read more here: https://newrelic.com/termsandconditions/applicant-privacy-policy