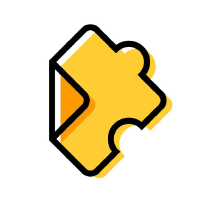 Descripción de la oferta
Have you always wanted to unite your passion for education with your unique design skills? Would you like to mentor and bring out the best of a small team of designers? Want to work with an awesome team that is passionate about learning and technology? Then we can't wait to meet you!
We're looking for a Head of Design to join the team at Edpuzzle, a leading edtech company with offices in San Francisco and Barcelona. The right person will help us grow the design culture and brand of the whole organization, while meeting high standards for user experience and modern visual aesthetics, all with the end goal of providing teachers with the best possible digital product.
You'll have a front-row seat at one of the fastest-growing companies in educational technology, trusted by over 70% of schools in the USA and millions of teachers and students across the globe. In the process, you'll be challenged daily, learn constantly, and see the impact of your work as a designer and manager.


Responsibilities

Collaborate with Product to understand teacher, student and business needs, and ensure the design team transforms these into powerful concepts and designs ready for implementation.
Collaborate with Growth to ensure continuous delivery of marketing materials for our blog, social media, email campaigns, merchandise and events.
Help the brand to evolve and consolidate through product, illustrations and video style guides.
Lead a team of one Visual and one Copywriter designer. Care, plan and work for the professional development of the team and recruit when needed.
Manage, assign and schedule tasks and projects properly to achieve all of the above.

Requirements
You're a talented, creative designer with more more than 3 years of experience in UX/UI and brand design.
You have at least 1 year of leadership experience managing a creative team.
You love learning new design approaches and techniques.
Experience in interaction design methods such as wire-framing, concept models, scenarios and user flows.
You can turn your visualizations into comprehensive designs.
Able to oversee and execute different projects at the same time, managing goals and deadlines effectively.
You're an excellent team player and you feel comfortable collaborating with anyone.
Excellent communication skills, both written and spoken, in English.
You show care and commitment and are constructive about design critiques.
You have an amazing online portfolio that you don't mind sharing with us. A link to your online profile is required and applications without an online profile will not be considered for the position.
You have other passions besides design – maybe you play an instrument, knit amazing stuff or are into film!
Bonus Skills
Expert in Figma, Illustrator, Photoshop or After Effects.
Familiarity with agile development and lean start-up approaches.
Benefits
Competitive salary (40-55k), and equity and a substantial yearly salary review.
A fun, friendly team of highly-motivated people with different skill sets and backgrounds.
Macbook Pro and double monitor setup.
Brand new office in Barcelona with a chill out room and a big terrace.
Team activities during working hours.
Free coffee, snacks and drinks.
Flexible remuneration: transport, health insurance, restaurants and childcare.

Edpuzzle is an equal opportunity employer, and we highly value diversity at our company. If you'd like to be considered for this position, please apply below. We look forward to meeting you!