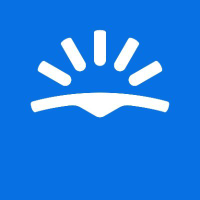 Security Engineer II - Security Operations
Descripción de la oferta
Stimulating. Inspiring. Straightforward.
Our world is different. And we're proud of that. Less complication. More sense of purpose. You'll notice it every day, as you help make booking travel easier and more accessible. How? By solving challenges on a grand scale. By building solutions and your own expertise alongside inspirational, supportive colleagues. And by taking personal and professional pride in a product people love to use. Feel the difference. Join us as a Security Engineer.
With a background in SIEM and vulnerability management, you'll be a skilled professional. You've supported multiple platforms and applications using risk assessment tools and technologies. You're therefore familiar with the threat landscape, cloud architectures and internet security issues. And you've worked on virtualization technologies (including AWS services), security endpoint solutions and intrusion detection too. With all this expertise, you'll be critical to our business. So it's important you can explain security issues in a way that's clear and simple.
Join us and you'll help do something great for over 100 million travellers: make booking stays and journeys more sustainable and straightforward. It involves technical challenges and the latest technology. But that's OK by you – in fact, it's exactly what you want.
As a Security Engineer, you'll safeguard sensitive data and systems from all kinds of cyber attacks. It means reviewing current controls, instilling best practice, building tools for internal use and developing automation to scale the tools we already have. If the worst happens and there's an attack, you'll respond to the incident and co-ordinate our teams. Afterwards, you'll assess the impact – and make sure it doesn't happen again. Though you'll be accountable for your own projects and trusted to deliver, you'll also form part of a broader team that takes collective responsibility for making success happen.
Already a global leader in travel, we want to elevate the way we work to a whole other level. In return, you'll get important things like medical insurance, health screenings, Headspace subscriptions, the option to buy more holiday and a support programme for you and your loved ones. We'll also help you donate to good causes and spend time volunteering. And you'll have the opportunity to work from your home country for 3 weeks a year, and 30 days in our other global offices. Everything, in other words, to help you relax and give your best.
For more details on Engineering at Skyscanner, check our Engineering Blog and follow Skyscanner Engineering on Twitter.
#LI-ER1