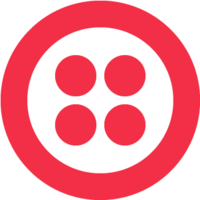 Senior Director of Engineering, Account Security (L7)
infosec exec senior finance
Descripción de la oferta
Because you belong at Twilio.
The Who, What, Why and Where
At Twilio, our mission is to power the future of communications. We believe that communication should be at the heart of every product and customer experience. Excellent communications leads to excellent digital engagement throughout a customer's journey. To ensure that our customers and Twilio are able to provide that engagement, we must prevent fraud and unauthorized access. This requires providing industry-leading verification and authentication technology to help with user sign-up, sign-in, and access control to web and mobile apps. We are looking for an Engineering Leader that can help us continue to innovate and launch products and services that help us provide best in class customer identity systems. The ideal candidate has experience leading global engineering teams in developing, innovating and launching multiple products and features. You are comfortable partnering with product on roadmap development, articulating the story internally and externally, shaping a long-term product strategy and vision, and driving adoption and execution.
Who?
Twilio is looking for a leader with a demonstrated track record of leading distributed systems engineering teams. More specifically, we are looking for candidates with the following skills and experience:
10 years of people management experience, leading engineering teams in a fast paced, dynamic environment. Experience with mobile apps, identity or authentication systems strongly preferred.

Highly data driven in decision making with clear understanding of good input and output metrics and the mechanisms to support them.

Passion for engineering hygiene and operational excellence. Demonstrated experience leading an engineering organization that delivers.

Ability to continuously improve quality through metrics-based defect tracking, coaching and development of engineering team members.

Solid understanding of agile methodologies, continuous integration, and test automation.

The ability to distill complex and ambiguous situations into aligned priorities with actionable plans for your team.

The ability to help your team understand and stay focused on the customer and business outcomes.

Excellent communication and interpersonal skills, ability to be personable yet persistent. You are able to articulate the "why" for a team's priorities and the customer impact.

Bachelor's degree or equivalent experience.
What?
As a Sr Director, Engineering - Account Security, you will live the Twilio Magic values:
EMPOWER OTHERS: Curate, lead and grow a team of passionate engineers. Provide support and guidance that enables the team to self-organize and to achieve sustained high velocity and predictability.

WEAR THE CUSTOMER'S SHOES: Deliver engineering plans and architecture for our account security platforms.

WEAR THE CUSTOMER'S SHOES: Provide experimentation capabilities for product leaders to ensure we are able to deliver the best possible solutions for our customers.

EMPOWER OTHERS: Help employees grow through career development, coaching, and mentoring while guiding senior contributors to maximize their potential. You'll provide a clear path for progression through personal development plans, defining goals, perform evaluations, and collaborate with employees on their objectives. Most of all, ensure employees are having fun with their work.

BE AN OWNER: Own, operate, and maintain your team's services. Employ Agile methodologies to continuously deliver value to customers. Enhance and maintain a rotating on-call incident escalation and response process.

DRAW THE OWL: Be a leader of a critical part of Twilio's senior engineering team and contribute to Twilio's overall authentication strategy.

DON'T SETTLE: Collaborate on roadmaps with Product Managers, Architects, and Tech Leads to ensure the organization has clear direction and priorities related to performance metrics that track business performance.

BE INCLUSIVE: Act as an ambassador for Twilio, recruiting and motivating top talent.
Why?
Twilio is a company that is empowering the world's developers with modern communication in order to build better applications. Twilio is truly unique; we are a company committed to your growth, your learning, your development, and your entire employee experience. We only win when our employees succeed and we're dedicated to helping you develop your strengths. We have a cultural foundation built on diversity, inclusion, and innovation and we want you and your ideas to thrive at Twilio.
Where?
This position will be remote. Around the world, Twilio offers benefits and perks to support the physical, financial, and emotional well being of you and your loved ones. No matter where you are based, you will experience a company that believes in small teams for maximum impact; seeks well-rounded talent to ensure a full perspective on our customers' experience, understands that this is a marathon, not a sprint; that continuously and purposefully builds an inclusive culture that empowers everyone to do their best work and be the best version of themselves.
About Us
Millions of developers around the world have used Twilio to unlock the magic of communications to improve any human experience. Twilio has democratized communications channels like voice, text, chat, video and email by virtualizing the world's communications infrastructure through APIs that are simple enough for any developer to use, yet robust enough to power the world's most demanding applications. By making communications a part of every software developer's toolkit, Twilio is enabling innovators across every industry — from emerging leaders to the world's largest organizations — to reinvent how companies engage with their customers.