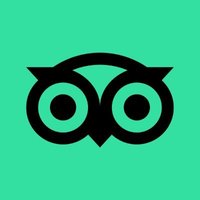 Descripción de la oferta
We believe that we are better together, and at Tripadvisor we welcome you for who you are. Our workplace is for everyone, as is our people powered platform. At Tripadvisor, we want you to bring your unique perspective and experiences, so we can collectively revolutionize travel and together find the good out there.
The Sales Support Specialist will support our high performing sales team and be responsible for managing and collecting all past due payments from customers. Additionally, they will be responsible for billing, payments and invoice-related inquiries from customers, including but not limited to resolving customer billing concerns, investigating and triaging invoice issues, managing and updating billing account access, and invoice mapping for groups and customers with multiple products. This role is customer-facing by phone and email, requiring both inbound and outbound outreach. The successful candidate will work closely with the sales team, acting as the intermediary between accounting, sales operations and customers.
This role requires a proactive, motivated, and highly organized person who is able to work well in a fast-paced, team-oriented environment. The ideal candidate will have excellent verbal and written communication skills, have strong attention to detail, confident and comfortable communicating with customers.
Job Responsibilities
Contact past due customers by both phone and email to prevent subscriptions from deactivating; collect past due balances and update payment method and details when payments fail
Follow up with a high volume of customers to resolve billing, payments and invoice-related issues and inquiries
Invoice mapping for groups and customers with multiple products
Add, remove and update users access on billing accounts
Work with sales account managers, sales operations, customer service and accounting to investigate, triage and resolve customer issues that relate to billing and payments issues
Facilitate the resolution of customer issues raised by customers and sales reps by escalating to internal teams
Collaborate with Finance to fix billing errors & process refunds and any other projects they need support with
Monitor aging reports to identify and proactively reach out to customers with late check or wire payments and track down missing payments
Exceed revenue retention targets through customer retention and churn prevention
Requirements
At least 2 years of experience in collections, accounts receivable, sales administration or sales
Fluency in English and French or Italian or Spanish (other languages are a plus!)
Target-driven, with a proven history of exceeding goals
Strong organizational skills, with sound written and oral communication skills
Strong attention to detail
Self-starter with proven hands-on approach and the ability to multi-task and think creatively
Work collaboratively in a team environment
Sound working knowledge in Salesfore.com (or similar customer management software)
Knowledge of billing procedures and collection techniques
Proficient in Microsoft Office, in particular Excel and Outlook
Hotel or travel experience would be an advantage, but not essential
In addition, the ideal candidate will demonstrate the following competencies
Proactive and positive attitude to work
Flexible and open to change; adapts behavior and work methods accordingly
Helps team to achieve goals by fostering team cooperation
Embraces new initiatives, thinks creatively and exceeds goals
Can be relied upon to ensure that allocated projects are completed in an appropriate and timely manner
Identifies and analyzes problems; distinguishes between relevant and irrelevant information; escalates issues as required
Clear communication through expression of facts and ideas in a clear, convincing and organized manner
Works effectively with other departments throughout the organization