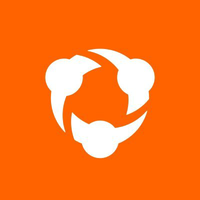 Descripción de la oferta
Interested in working at Hudl? Awesome. Here's what you need to know.
Our goal is to change the way coaches, athletes and analysts prepare for and stay ahead of the competition. Whether it's with video, stats or a combination of the two, we want our tools to help every step of the way. That's why we're always hiring, and we need the best because a product is only as good as the people behind it.
The Elite Customer Success Managers at Hudl will look after a portfolio of clients in the professional sports industry, ensuring organizations get the maximum benefit and higher ROI out of their subscription, ultimately ensuring they renew for next season.
Our CSMs develop strong customer relationships, maximize satisfaction across a group of accounts, and become trusted partners for the customer, being involved in all aspects of support and account management, demonstrating the products, educating the customers and carrying out a range of engagement and commercial activities.
Throughout the year CSMs work towards the achievement of quarterly and yearly renewal targets, they will start the renewal process 90 days ahead of subscription expiration, running meetings to understand client needs and identify opportunities for upselling additional services.
You Are
Experienced

in Customer Success, Account Management, Business Development, or another client-facing role in a technology company. Experience in the Sports industry is a big plus. (Salesforce experience is a plus)

Excellent communicator:

presentation skills are key in this role

Technology savvy

: we don't expect you to build an API but to understand what an API is and be able to pitch that to clients

Proactive

. We expect you to reach out to clients and seek out ways to improve how they work with our products. You will go the extra mile to help a customer.

Analytical

. Comfortable looking through metrics that showcase user behaviour and engagement.

Autonomous

Our teams operate around the globe, we expect you to be able to work under minimum supervision as some of our managers are located overseas

Multilingual

. Languages are a plus. French and English are a must
You Will
Beat expectations

. Your daily efforts will revolve around connecting with current customers to exceed renewal and upsell expectations in your territory.

Look for revenue opportunities

. You'll actively find ways to increase current customer revenue.

Engage current users

. To ensure product engagement stays high, you'll conduct training sessions and health checkups for key accounts.

Dig into dissatisfaction

. You'll get to the bottom of user issues and fight to keep them with Hudl.

Focus on numbers.

Keeping renewal, conversion and engagement rates high and cancellation rates low will be your number one priority,

Implement new ideas.

You have a vision and can execute on a strategy to ensure our top clients are loving Hudl and wanting more.

Coordinate with Sales and Customer Success.

You will work closely with our Sales Reps and Customer Success team to evaluate client needs, build new processes, coordinate onboarding, and establish a way to monitor health scores.

Travel.

On site-visits when necessary to accommodate client needs and sales.
We Will
Treat you like an adult. It's all about a healthy work-life balance. We'll trust you to get work done and take a break when you need it. (Hello, unlimited vacation policy!)
Give you what you need. We'll supply the environment and tools for success, allowing you to focus on professional growth and career development.
Challenge you. You'll be surrounded by people equally committed to the company's success, allowing for constant collaboration.
Diversity at Hudl
Hudl is an equal opportunity employer. We understand the power of a diverse teams, celebrate differences and promote inclusion.
Privacy Policy
https://www.hudl.com/jobs/hudl-applicant-and-candidate-privacy-policy