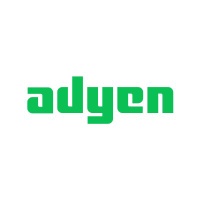 Sales Development Representative
Descripción de la oferta
This is Adyen
We took an unobvious approach to starting a payments company, building a platform from scratch. Today, we're the payments platform of choice for the world's brightest companies. Our unobvious approach is a product of our diverse perspectives. This diversity, of backgrounds, cultures, and perspectives, is essential in helping us maintain our momentum. Our business challenges are unique, we need as many different voices as possible to join us in solving them - voices like yours. So no matter where you're from, who you love, or what you believe in, we welcome you to be your true self at Adyen.
Sales Development Representative Inbound
We are building the Sales Development Representative role in our Madrid, Spain office and are looking for an energetic, hands-on colleague who will setup, implement and execute a clear inbound strategy for Mid Market in Spain and Portugal to drive growth.
You will work closely with the Sales, Marketing and Partnerships team in our Madrid office and with global commercial teams.
What you'll do
Sell Adyen Payment Solutions to small-sized companies that fit our sweet spot, and to fast growing scale-ups, generating new business in different verticals;
Build a relation with your merchants; lead meetings, close deals, carry out contractual and go live work;
Support the Sales team, helping on the on-boarding process and also after they are working with us as customer support.
Work with individuals and teams across the organization to ensure the best possible merchant experience and to develop with your colleagues professionally;
Handle incoming tickets for Spain and Portugal.
Who you are
You are a passionate sales person with strong commercial drive and attitude, negotiating skill, and clear appetite for deals;
You have the ability to execute, manage time-sensitive tasks in a fast-paced, highly entrepreneurial environment with limited supervision;
You are business and technology savvy, ideally with a Degree or Masters in business, finance or a technical field;
You have 1 to 3 years of experience in sales role successfully selling complex products or services. Preferably -but not a hard requirement- in payments or SaaS;
You are fluent and convincing in Spanish and in English, both spoken and written, Portuguese is a plus.
Who we are
Adyen is the payments platform of choice for the world's leading companies, delivering frictionless payments across online, mobile and in-store channels. It is the only provider of a modern end-to-end infrastructure, connecting directly to Visa, Mastercard, and consumers' globally preferred payment methods. With offices around the world, Adyen serves nine of the 10 largest U.S. internet companies and many worldwide retailers. Customers include Facebook, Uber, L'Oreal, Casper, Bonobos, Mango, Camper, Vueling, Privalia and Spotify.
Ready to meet us?
If this role looks like your next step, apply by clicking the below link. We can't wait to meet you!