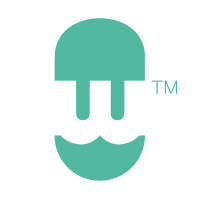 Electro-Mechanical Maintenance Technician
Descripción de la oferta
Wallbox is a global scale-up from Barcelona, born in 2015 and dedicated to changing the way the world uses energy. We create smart charging systems for electric vehicles that combine cutting-edge technology with an outstanding design, because we believe that design is as essential as technology. And in order to provide an integrated experience, the communication between the car and the charger is managed via an easy-to-use App.
Wallbox operates in over 40 countries and has offices in Barcelona, Madrid, China, and the US. We are a team of dreamers, doers, and makers, working worldwide to lead the path to sustainable electric transportation. More than 200 dedicated experts of over 20 different nationalities work together on achieving this goal.
We are powered by a culture of trust and innovation, something we have to earn every day by living up to our values. This culture has shown to be rewarding in many ways - amongst them, the creation of the world's first bidirectional charger, the Quasar, and the recognition as the best of CES 2020 in transportation technology.
We have closed our second tranche of series A investment, bringing the total round to €23M. Have we also mentioned our brand-new headquarters in Barcelona?
At the end of the day, working at Wallbox is at the same time challenging, fun and rewarding. If you like the idea of a dynamic environment, desire to work alongside an incredibly talented, fast-growing team and believe in the future of sustainable transportation, this is the place for you.
Are you ready to change the world with us?
Responsibilities

Maintain the two production lines that Wallbox has at the Sant Andreu de la Barca facilities at an electrical, mechanical and computer level, with the aim of guaranteeing their production.
Maintain the inventory of recommended spare parts, being of their direct responsibility the management, stock and replenishment of the same.
Exclusive dependence of your supervisor; all tasks will be supervised by your supervisor, who in conjunction with the Director of Operations will prioritize in each case according to needs.
Carry out those corrective tasks of direct intervention, which guarantee a low failure rate.
Help with medium-term projects that are planned on these two lines, giving support to the industrialization department on issues related to:

Structured cabling installation (electrical and / or computer)
Adequacy of a certain area of the line.
Expand current test benches according to constant evolutions from the market.
Placement of protection elements, relays, sensors, beacons, actuators, etc ...that are required for the proper functioning of the system.
Carry out wiring, poka yokes, small boxes and maneuvers on the lines productive.
Requirements
Knowledge of Electricity sufficient to understand an electrical plan, make an electrical panel and its subsequent start-up. Knowledge test will be carried out.
Low voltage installation of electrical wiring, cable trays, air compressors, indicator lights, field sensors, small gauge, etc.
Understand the logic of a PLC, be able to discern a certain sequence and contribute their vision of the problem and / or possible solutions. Knowledge test will be carried out.
Knowledge of SCADA systems and industrial communications.
Basic informatics knowledge related to industrial networks. You have to be able to explain the operation of a switch and understand what the terms redundancy, latency, gateway, netmask or IP address mean. Knowledge test will be carried out.
Benefits
100% company paid individual medical & dental insurance, after six months
Attractive compensation package
Opportunity to advance your payroll (under request)
Unlimited coffee & beverages
Language classes (English & Spanish)
Sports channel, which offers online classes until our gym is opened
Monthly "All Hands" & other team events
Brand new canteen with a variety of breakfast and lunch dishes, everyday, for a discounted price
Brand new offices in Zona Franca
Over 20 different nationalities
No suits! Unless it's Carnival or Halloween
*At Wallbox, we're committed to equal employment opportunity regardless of race, colour, ancestry, religion, sex, national origin, sexual orientation, age, citizenship, marital status, disability, gender, gender identity or expression, or veteran status. We strive to be a more equal opportunity workplace.