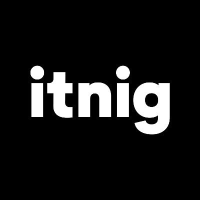 Junior&Senior Content Marketing LATAM Market
Descripción de la oferta
Factorial is an open, modern, easy-to-use HR platform born to dramatically simplify employee management. It helps HR and management automate processes and gather relevant organizational data so as to make better business decisions. Factorial was born in the second half of 2016 and it has so far onboarded tens of thousands of organizations around the world. Factorial has won awards and received amazing NPS reviews from its clients since day one. It has closed over 18M€ in funding with top international venture capital firms (CRV, Creandum, Point Nine Capital among others). Most importantly, it has been able to build a super talented rockstar team of +100 people in its headquarters in the sunny Barcelona.
Factorial closed the year 2019 multiplying revenues by 10.
So this is a potentially fast growing career opportunity within a hypergrowing company.
We are building a team of energetic people!
Requirements
A highly motivated, proactive, outside the box thinker that understands the importance of their role in Factorial and has a 'whatever it takes' attitude to launching and scaling the LATAM market.
Ability to translate from Spanish or English texts.
Converting cold traffic into quality leads via content production on paid and organic channels.
Ability to control, analyse and improve conversion rates from cold lead to sales opportunities.
Solid experience in emailing, web content, blog, videos, e-books, advertising banners, SEO material, infographics, case-studies.
Market research and dominance with everything to do with HR in LATAM specifically. Monitoring industry news and trends on the most relevant media sites searching for new ideas.
Video production and Youtube channel management.
On-page SEO.
Collaboration with the sales team to offer updates on initiatives and conversion rates
Collaboration with the product team to understand what content could contribute to company metrics. Keeping up to date with product launches to create adequate content to update potential and existing clients
At least 1 year of experience writing content for web or digital products in Spanish.
Strong experience in SEO and Content Marketing
Creation of marketing plans, communication strategies and building of digital campaigns for diverse audiences.
And we appreciate also some of the following:
Public relations and event management.
Experience with: Hubspot, Hootsuite, Wordpress, Google Analytics, HTML, PhotoShop, Illustrator, video editing software, etc.
Experience with some of: Hubspot, Mailchimp, Autopilot, Hootsuite, Wordpress, Google Analytics, HTML, PhotoShop, Illustrator, video editing software, etc.
Experience in B2B SaaS.
Preferable background in HR, labor laws and policy.
We will pay attention to the following interpersonal skills:
Strong organizational and time management skills with close attention to details.
A proactive problem solver, efficient and easy-going.
Good at concentrating amidst a hectic environment.
No stress mindset, can cope with high production requirements and deadlines.
Deeply cares about producing good grammar and proper register.
Independent, resourceful, reliable and resilient.
Capable of leading other people, when necessary.
Tech savvy.
Benefits
What we can offer you:
High growth environment - Joining a startup at this early stage is a unique opportunity for professional growth as well as a personal investment.
Young and multicultural environment
Benefits - We are in the human resources space so we really believe in benefits and perks for our employees.
Fast-paced career progression
Provide you with continuous challenge and room for learning.
Broad and diverse startup ecosystem that provides much more than a job experience.
Some of the perks: (these activities could be temporarily suspended due to COVID19)
Ping pong championships
Summer BBQs and Volleyball tournaments
Summer and Fall Parties
Afterwork activities such as Laser tag, Poker, Table games or LAN Parties
Conferences, events and workshops onsite
Don't miss the opportunity to contribute to our challenging project as one of the first pioneers!