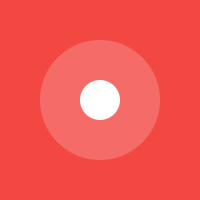 Junior Designer (Marketing)
Descripción de la oferta
From smartphones to connected cars, location data is changing the way we live and the way business happens. CARTO is the platform that turns location data into more efficient delivery routes, better behavioral marketing, strategic store placements, and more.
Everyone, from business analysts to data scientists, use our software and location data to understand where and why things happen, optimize business processes, and predict future outcomes.
Backed by leading VC firms Accel Partners, Salesforce Ventures, Earlybird Ventures, and Kibo Ventures, CARTO is poised to lead the Location Intelligence space.
CARTO works with market-leading customers such as Google, Procter & Gamble, Mastercard, Vodafone, Posterscope, DPD, American Express, T-Mobile and some of the largest governments in the world.
We are looking for a Junior Designer for our Marketing team to ensure our campaigns position our brand as a market leader globally, while driving lead generation and conversion. Working at the intersection of our Marketing and Design teams, you will work closely with a team of fun, driven and experienced designers and marketers who are passionate about turning complex information about our platform into assets that our customers and prospects understand.
As a Junior Designer for our Marketing team you will:
Be high-energy and proactive in helping us to up our game, bringing new ideas to position ourselves as the world's leading Location Intelligence platform
Generate & optimize assets to support marketing campaigns, considering both design and commercial factors
Review & design different materials in line with our brand guidelines (social media assets, website landing pages, reports, sales decks, case studies and much more)
Work closely with other marketers to bring creativity to the tables, ensuring that your work enables growth through beautiful & eye-catching campaigns
Be diligent in managing your workload in line with business needs using project management tools such as Clubhouse
We're looking for someone who has:
Knowledge of design tools: Sketch and Adobe Suite (Illustrator, Photoshop, and After Effects). And willing to learn new ones.
Experience with video editing and Motion Graphics.
Understanding of print design.
A passion for marketing & creating visually compelling campaigns.
Attention to detail.
Quick learner.
Ability to understand business requirements.
A good level of English: B2+, C1, C2, or native-level knowledge.
Bonus:
Skilled in HTML/CSS.
Experience with design systems
What we offer:
Competitive, results-based compensation
Access to our employee stock options plan
Private medical insurance
Flexible work hours in a focused but casual environment at the center of Madrid
Possibility to work remotely
To apply
Do you feel that you don't check all of the requirements? At CARTO we believe that professional development happens through teaching and learning from your peers and managers. Even if you're uncertain about whether you have the experience we're looking for, please apply if this position sparks your curiosity.
A diversity of identity, perspective, and experience makes us stronger. We welcome you to apply to CARTO regardless of your background, gender, ethnicity, orientation, or ability.
To learn more about us, please visit our blog or follow us on Twitter (@carto) or Instagram (@cartohq).
Not the right job for you? Take a look at the rest of our openings at
carto.com/careers