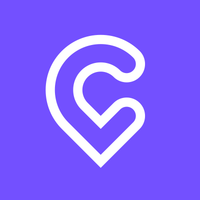 Global CRM Senior Specialist
Descripción de la oferta
Do you want to change the world? At Cabify, that's what we're doing. We aim to make cities better places to live by improving mobility for the people living in them, connecting riders to drivers at the touch of a button. Maybe one day cities will be places where nobody needs a private car. But we've still got a long way to go...fancy joining us?
Founded in 2011, we have become the first Spanish tech 'unicorn'. Our HQ is in Madrid but you can currently find us in 38 cities across Spain and Latin America. Every month, new members join our world-class team of passionate, smart and talented individuals with a hunger to challenge the status quo.
But no matter how quickly we grow or how big we become, we're determined to keep our 'start-up' spirit. We are a confident, professional, charismatic and focused team, young at heart and proud to do things the right way. We like to think of ourselves as an ethical and innovative tech company that has created a business where everyone is treated fairly and respectfully, from our engineers to the drivers that use our platform. Moreover, we always comply fully with government regulations and respect local laws.
It's been quite a ride so far, but in reality our journey has only just begun. If we're going to turn our vision into a reality, we're going to need plenty more bright, ambitious people to join us!
About the position:
How will you help us achieve our mission?
Plans and maps our B2B customer journeys across the customer lifecycle
Delivers against 3 key outcomes for our B2B customers using marketing automation communications: supporting the lead generation strategy; Activation and engagement for retention/upsell
Establish metrics to measure effectiveness of automated communications and marketing campaigns.
Monitor and analyze key metrics related to onboarding, customer engagement, trial-to-customer conversion, retention, and churn.
Establish KPIs, manage performance / reporting, and communicate results to local teams
Track and share performance trends, insights and recommendations for B2B communications.
Analysis of customer data sets to help identify commercially attractive opportunities and improve personalized direct communication by Client type , ROI and sales.
Support and coordinate the CRM B2B strategy.
Manage the communications with the B2B riders of all around Cabify.
Work with providers to take advantage of available technology to automate manual processes and improve communications relevancy by developing behavioral and remarketing campaigns.
Ensures compliance of all local CRM activities with global rules.
Take the area to the next level.
Creates playbooks and templates to ensure the marketing CRM guideline and Best practices
What we're looking for:
>

5 year experience in a CRM environment.

2+ years working with marketing automation platforms

Very good analytical skills.

The best technical skills.

Data-driven, being able to design new analysis and convert them into business decisions and campaign optimizations

Good interpersonal, communication and presentation skills

Proactive, responsible, attention to detail and a good team player

Ability to work in a quick and multi-cultural environment

Knowledge of Braze, and Salesforce: Marketing Cloud is more than a plus

Knowledge of HTML, CSS, SQL, php,…

Experience with designing email in HTML and CSS
Excellent email marketing and digital skills
Experience of B2B marketing, particularly working with sales and other client facing teams
About the team you'll work with:
You'll join a fantastic team of bright, experienced marketing professionals who spread the word about Cabify with energy, positivity and passion.
The good stuff:
We're a company full of happy, motivated people and we never want that to change. Here are some more reasons why it rocks to be part of our family.
Flexible work environment & hours

Regular fun team events

Cabify staff discount

Personal development programmes

Flexible remuneration: subsidized restaurant tickets, transport tickets, healthcare and childcare

A pet room so you don't have to leave your furry friend at home

All the gear you need - just bring yourself.

And last but not least...free coffee!