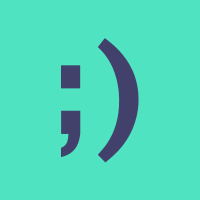 Production Specialist (Remote work is ok)
Descripción de la oferta
Life is too short to work for a boring company, so why don't you join us? We are seeking a Production Specialist to work with our dream team environment in order to manage our advertising productions.If you are a highly-motivated individual with a genuine interest in technology a passion to deliver cutting-edge products, we have the perfect job for you!
Does that sounds like you?

But first, let's break the ice!
Who we are & what we do
At Leadtech, we work hard... and play harder! Our mission is to bring forward new business ideas and empower employees to achieve their goals in the online business world.
Since 2009, we have been fostering innovative and creative techniques across many industries, making us pioneers in online project management.
Leadtech is dedicated to constant improvement and inspiring new ideas daily for the world we live in and the future to come.
If you have a creative and innovative mind, Leadtech is looking for you!

Does this still sound like your cup of tea? There's more
Requirements
Work closely with Product and Design teams to perform competitor research and investigate new trends in online advertising.
Assist the desing team compiling a strong creative brief for new campaigns.
Help produce a complete document explaining the work plan and map out realistic deliverables while keeping project documentation controlled and organised.
Work with the Product, Content and Design teams on the creation of the copy or script for campaigns.
Manage the translation of the copy or script text into other languages.
Work closely with the Design team to research, select and purchase footage and other materials.
Managing and coordinating freelancers and 3rd party providers that may be required.
Keeping an accurate log of all invoices that have been paid
Your expertise in a nutshell
● Advanced level in English and Spanish (written and spoken), ideally with experience in international environments
(other foreign languages are a plus)
● Good knowledge of Google Suite
● Meticulous and attentive to detail
● Must be able to make decisions and exercise good judgment
● Able to anticipate next steps and ask necessary questions
● Experience working with cross-functional teams
● Strong product instincts
● Excellent written and verbal communication skills
● A can-do attitude; you are passionate about solving important problems and you get
things done
Interested? Keep reading!

Benefits
Some of the perks of working with us:
Competitive salary
Full-time, permanent contract
Private health insurance
25 days of holiday + your birthday off
Flexible vacation time (no blackout days)
Flextime (7 - 09.30h / 16 - 18.30h)
Free Friday afternoons (a 7-hour day!)
35-hour week for the full month of August (free afternoons!)
Flexibility to work from home
Other benefits paid from the gross salary (ticket restaurant, transport tickets, nursery tickets)
Team-building activities
Monthly afterwork
Free coffee and snacks
Free fresh fruit
English courses
Permanent internal training + Annual budget for external training
Games room (Nintendo, table tennis, futbolín)
Terrace at the office
Innovative approach to all internal processes and businesses
Work with the latest technologies + Career progress opportunities
Equal Employment Opportunity Employer:
Leadtech is an Equal Employment Opportunity (EEO) Employer, which means we encourage applications from people with different backgrounds, interests, and personal circumstances. Our team welcomes applicants regardless of their race, gender, age, religion, nationality, sexual orientation, and/or disabilities. All we need is your high energy, skills, and willingness to be a part of a great project!
Hiring process

First step: 15-minute phone interview to get to know you
Second step: Interview with HR and your future manager to talk about the position and how we approach work. It includes a brief skill assessment test
Fourth step: HR's timely response regarding the status of your application and/or a second interview
Sounds good? Apply now!
We're looking forward to meeting you.
Location
You'll have the flexibility to choose whether you'd like to come to the office every day, from time to time, or work fully remote. We want you to find the best combination for you.
If you prefer to be surrounded with amazing people, our exceptional office is in Barcelona's Blue Building, located right on the city's seafront. Besides our stunning views, you'll enjoy our office perks such as free fruit, snacks, and coffee and you'll also be able to take part in our Mario Kart and table tennis competitions.
The personal data you provide will be used to manage your candidacy for the corporate selection processes that fit your profile. If you wish, you can exercise your rights of access, rectification or cancellation by sending a letter to Avenida Litoral, 12-14, 5ta planta, Barcelona 08005, or emailing us at [email protected], including a document that validates your identity.