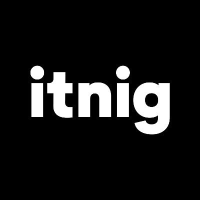 Descripción de la oferta
We are looking for a Product Owner to join the product team at Camaloon!
A lot of e-commerces sell finished goods. Camaloon is different — we're allowing our customers to customize products.
That is where all challenges start: from defining the product's concept to creating customization tools that offer the fastest and the easiest design experience. In the end our users come to us to get products with their logos or ideas on, not to become specialists in yet-another-designing-tool.
What you will be doing every day if you join us:
* shaping the product vision and assuming the final responsibility for the whole Camaloon's public platform
* defining projects for multidisciplinary teams(normally two developers and one designer) and overseeing how those projects become reality (read more about that: https://basecamp.com/shapeup)
* helping conceiving solutions and specs by talking to the stakeholders.
* understanding the real 'why' and not focusing on the 'how'.
* analyzing data and base your project ideas on it. But not too much: rely sometimes on your gut feelings too.
It would be great if:
— you were doing something similar at your previous position
— but you're tired of doing the same and your want more creative freedom
— but you still can and want to assume responsibility for the results
— and you love and know how to share your vision and motivate the team to follow it;