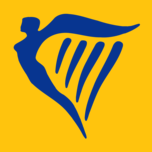 Software Development Manager
Descripción de la oferta
Ryanair Holdings plc, Europe's largest airline group, is the parent company of Buzz, Lauda, Malta Air & Ryanair DAC. Carrying over 154 m guests p.a. on more than 2,400 daily flights from 82 bases, the group connects over 200 destinations in 40 countries on a fleet of over 475 aircraft, with a further 210 Boeing 737's on order, which will enable the Ryanair Group to lower fares and grow traffic to 200m p.a. by FY24. Ryanair has a team of over 19,000 highly skilled aviation professionals delivering Europe's No.1 on-time performance, and an industry leading 34-year safety record. Ryanair is Europe's greenest cleanest airline group and customers switching to fly Ryanair can reduce their CO₂ emissions by up to 50% compared to the other Big 4 EU major airlines.
Talented and passionate about technology? Looking for a new challenge? We want to hear from you! Ryanair Labs Madrid is a new digital hub in Madrid, providing services for Ryanair. We are looking for the very best IT talent to join our growing development team to transform the digital experience of our customers and advance our internal systems.
The Role
We are looking for Software Development Manager to join our development team. In this role you will work closely with our development and product team to develop, modify and support our website and user interfaces across all channels. We want someone who is motivated by emerging technologies and has a passion to drive digital transformation. A real desire to work in a collaborative and fast-paced retail environment is essential. You will be joining Ryanair at an exciting time with an ambitious roadmap to become digital leaders and pioneers.
Your responsibilities as a Developer Manager will include:
Mentor and grow a team of developers focusing both on career and personal development.
Conducting goal setting, performance reviews and appraisals of Developers in collaboration with the Head of Development.
Ensure positive and fast paced environment is maintained as the scrum teams grow.
Providing input into the Ryanair Labs Development strategy driving the standardisation of processes and procedures across the development group.
Responsibility for the team to produce scalable, secure preforming top quality code.
Responsibility that the team is following best software delivery standards to ensure a continuous delivery of code.
Report to management on the progress of the team and communicate any issues effectively.
Work with scrum teams to remove blockers with a focus on delivery of high quality code.
Proposing improvements in process to improve code quality and speed of delivery.
Gather feedback from team members on all matters, ensure people are heard, be the voice of the team.
Review CVs, arrange and conduct interviews, work with HR to expand the team.
Enforce the development process delivery guidelines from the business.
Assist on allocation of resources to each delivery team.
Meet regularly with the Head of Software Development to ensure line up of developer strategies and share best practices across the organisation.
Requirements
Proficient in software development (Java/.Net/JavaScript) and associated technologies
Minimum of 5 years' lead experience in a fast-paced commercial environment
Previous team leadership experience
The candidate will possess a keen interest and be up to date with the latest technologies and developments in the software industry.
The candidate will demonstrate the ability to lead a high performing team.
An ability to write end to end solutions for web-based applications, create robust high-volume production applications and develop prototypes quickly.
The candidate should have a strong understanding of and proven experience with building high performing enterprise applications.
Exposure to and knowledge of software release management techniques including continuous integration and delivery (Devops).
Experience of leading in an agile or other rapid development environment.
Developing high quality, testable and performant software using agile practices
Mentoring staff and assisting in their professional development
Benefits
Flight Benefits