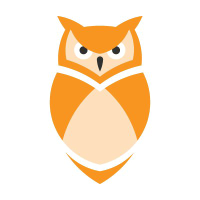 Senior Front-End Developer
Descripción de la oferta
Senior Front-End Developer
Who we are:
UserZoom is the All-in-One Platform to Rapidly Test Usability & Measure User Experience global leader. We develop a comprehensive SaaS solution to cost-effectively test, measure and improve Usability and User Experience, on both Web and Mobile platforms. Working with clients, such as Google, Paypal, Amazon, Cisco or IBM among others.
Website: www.userzoom.com
We are looking for a dynamic and highly analytical front-end developer who will join our team to help us develop the new data visualization UI for our real-time analytics application.
The requirements:
+3 year(s) experience working in Front-End Development.
Develop maintainable and scalable solutions.
Ability to translate mockups into seamless web pages with perfect visual and functional elements.
Easily adapt within a multidisciplinary team.
Ability to find solutions to the new challenges daily.
Requirements
The ideal candidate should have the following qualities and skills:
Experience building web-based applications in React/Redux or another modern JavaScript framework
Experience with JavaScript bundlers like Webpack
Extensive experience with JavaScript ES6, HTML5, CSS3
Experience with GIT source control
Familiarity with microservices architecture and containerization tools like Docker
Experience in Agile methodologies is a plus
Proud of your code and ready to show it (GitHub, BitBucket, Stack Overflow, etc.)
High communication and teamwork skills
Benefits
We offer:
Competitive salary
Career plan
Excellent benefits package
Opportunity to grow professionally in a challenging environment
International working environment