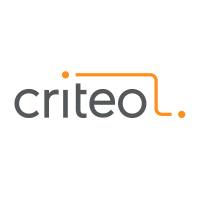 HR Advisor (French speaker)
Descripción de la oferta
Who we are
Criteo (NASDAQ: CRTO) is the global technology company powering the world's marketers with trusted and impactful advertising. 2,800 Criteo team members partner with over 20,000 customers and thousands of publishers around the globe to deliver effective advertising across all channels, by applying advanced machine learning to unparalleled data sets. Criteo empowers companies of all sizes with the technology they need to better know and serve their customers.
The HR Advisor will be providing first line People Experience services to a group of employees and managers based in a cluster of countries (also referred to as sub-region) or in a number of locations in one country, driven through knowledge of policies, procedures and information relevant to the group of employees within their remit. The HR Advisor will be primarily responsible for maintaining an accurate People administration covering general employee and employment information (in cHRIS), benefits administration and other administrative requirements which may vary between different regions.
What you'll do
Scope of 500 employees all based in France, working closely with 3 HRBP, the payroll and the mobility team
Onboarding : contract management for new comer, follow up with the candidate, manager and the recruiter about the datas and document (start date, visa, etc), inform and support the new comer for any question, probationary period follow up, international transfer
Daylife : management of absences (time off, maternity, paternity leave), management and follow up of contract suspension, draft amendment, lunch vouchers orders
Payroll : update datas in the system (workday), obtain contractual documents, working closely with the payroll team and the Pe Manager (HRBP)
Offboarding : draft of all document required, ensure that all information have been provided to the leaver, communication with the payroll team.
Who you are
You have significant experience as an HR Advisor or HR related job
You are fluent in French and English
Good Acknowledgment of the Social French legislation : contract, rules of fixed term, mutual agreement rules, etc
You are good at stress management, adaptability and flexibility, process oriented, well organized
If you are happy and available to provide support to Criteo employees and your team, this role is for you!
Join us to contribute to one of the fastest growing, leading edge technologies in online industry. We work hard, play hard and we share the same passion for e-Commerce, Advertising and Technology. We value team work, openness, technical innovation, and results-orientated thinking.
At Criteo, we dare to be different. We believe that diversity fuels innovation and creates an energy that can be seen and felt all over Criteo. We champion different perspectives and are committed to creating a workplace where all Criteos are heard and feel a sense of belonging.
Criteo collects your personal data for the purposes of managing Criteo's recruitment related activities. Consequently, Criteo may use your personal data in relation to the evaluation and selection of applicants. Your information will be accessible to the different Criteo entities across the world. By clicking the "Apply" button you expressly give your consent.