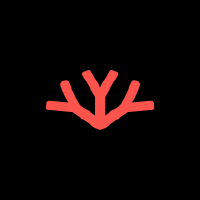 Product Manager (Remote, Europe)
Descripción de la oferta
(Barcelona area candidates preferred or remote in GMT, GMT+1, GMT+2 timezones. We are not offering working visa sponsorship at this time.)

Crowdlinker is an end-to-end digital product studio based in Toronto and Barcelona with a relentless focus on our customers. We connect people through technology by being the strongest link between companies, their ideas, and their clients. We do so by excelling at digital strategy, creative design, full-stack development of websites & web/mobile apps, and digital marketing (SEO, SEM, PPC, Marketing Automation). Our clients include large startups like Freshbooks, TopHat, League, and Second Closet, as well as enterprises like Unilever, Nestlé and NBC Universal. We create cutting-edge applications using the latest technologies and design them with an exceptional user-experience.
As a Product Manager, you will be involved in every aspect of the product development process, you must have some design and technical proficiency in order to confidently be able to work with the team. You'll be working directly with our clients to devise product requirements, estimate project schedules and cost, as well as lead design and development teams to create new web and mobile products for our clients. Ideally, you will have experience with mobile design (iOS and Android) as well as desktop. You understand that shipping a product is not the end of a project while sharing our healthy obsession for quality.
We are growing quickly, which means there are always new and exciting challenges at Crowdlinker. This is the exact opposite of a slow, boring enterprise job. We are looking for someone who is comfortable taking risks and solving burning problems. We embrace change, see challenges as opportunities and focus on solutions. We do offer great pay and benefits, but we won't hire someone who is "just looking for a paycheck". We hope you can join us to push the boundaries of what's possible.
Product Management is not a one-fits-all job. Please only apply if you have a passion for the software industry and fit the job description.
Requirements
Must Haves:
2+ years experience designing, building and shipping digital products in an agile environment
Familiarity working within a story and task management system such as Jira, Asana, and Clubhouse
You have excellent communication skills (written and verbal) and can clearly articulate your product decisions (You will be leading client engagements).
You can think at a high level about creative strategy and vision (not just 'how it looks' but 'why we should build it')
You can manage time effectively across multiple projects and thrive in a fast-paced, collaborative setting.
You have experience in gathering requirements, business analysis, user research and understand what it takes to gather the necessary insights to inform great product decisions.
You have empathy and passion. We need people who truly care about the client and their project.
You are a team player who loves to collaborate and bounce ideas off others - you understand that giving/receiving feedback is crucial in your development and growth
Experience with prototyping tools and have a knack for beautiful, functional design
Experience with an iterative design and software development process: incorporating feedback, launching quickly, and testing hypotheses in an agile environment.
Strong work ethic with the ability to meet deadlines.
Experience working within the constraints of a project, coordinating your efforts and output according to the specifications of what is required.
Experience working as a part of an end-to-end development team, collaborating with and providing design direction to talented developers, understanding the technical requirements of what it takes to implement your design.
Have excellent communication, collaboration skills and comfortable communicating via email, Slack or on video calls as you will be working closely with designers, product managers and occasionally clients
Have a very good command of written and spoken English.
EU-friendly time zone
And finally… always asking WHY?
Nice to Haves:
Certificates and Courses in User Experience considered an asset.
Project Management related certifications are a plus (e.g. SCRUM, PMP, CAPM, PMI-ACP, CSM etc.)
Past experience working in a software development agency or tech startup.
Experience developing user flows or prototypes.
Experience coding in HTML, CSS, JS and WordPress is a plus.
Experience with writing copy.

Proficiency in the latest design software including Sketch, Figma, and Zeplin.

Experience designing complex solutions for complete mobile environments.
Experience conducting usability studies.
Strong knowledge of typography, colour and other design principles.
Strong command and understanding of another European language.
Responsibilities
Take broad, conceptual ideas and turn them into something useful
Working closely with engineers, designers, and marketers on the viability, feasibility, and desirability of an idea as they build and ship products.
Lead local developers and designers to execute project deliverables.
Organize collective work efforts, creating and allocating stories in Jira, managing backlogs, facilitating scrum and sprint review sessions, and helping the team meet their goals.
Ensure that projects are delivered on-time, within the scope and within budget
Translate product strategy into detailed requirements and prototypes, while also developing project scopes and objectives, involving all relevant stakeholders and ensuring technical feasibility
Foster healthy relationships with our clients. You are their representative within our walls and their point of contact. Know their business, know what they need and collaborate with them to determine product roadmap and strategy
Spearhead client engagement by organizing weekly checkpoint meetings, updating on status/progress, requirements gathering and being the PM they never had.
Sketching and prototyping ideas to test the viability and how interactions feel
Iterating ideas based on feedback from the whole team and our clients
You will take ownership of the results when your product work ships because you understand that shipping is the beginning, not the end. You own the success or failure of your product work in the marketplace and are free to show it and discuss it in the product community. You initiate design and engineering sprints to improve shipped work
Talk with customers to understand user behavior, paints points and needs
Translate this insight into ideas that will make our clients product offering better, both disruptive new products/features and detailed tweaking of the existing product
What's in it for you?
Learn and implement the latest and greatest in product methodologies
Learn faster by working on a variety of client projects throughout the year.
Join an experienced team of developers, designers, business leaders, and digital marketers.
An opportunity to execute your product vision and exercise influence on building out innovative solutions.
An excellent opportunity to do something you are passionate about while having a direct impact on how users interact with your products.
A strong culture of excellence, mutual mentorship, and transparency.
Perks
Competitive compensation.
Potential for stock in the company.
Flexible hours with an option to work from home permanently.
Optional computer hardware.
Duration of the role
This is a full-time contractor (not salaried) position.
How to apply
In your application, please include:
A link to your portfolio / previous product work.
A link to anything you want to show off.
A summary of how you would be able to make a difference on our team.
You may include a traditional resume and cover letter as well, although it is not required.