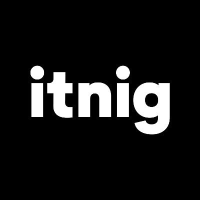 Descripción de la oferta
Factorial is an HR Software startup founded four years ago with the mission of helping small and medium companies automate HR workflows, centralize people data and make better business decisions. Currently serves thousands of customers in over 56 countries all over the world and across industries. Factorial has won awards and received outstanding customer feedback since day one. It has closed over 18M€ in funding with top international venture capital firms (CRV, Creandum, Point Nine Capital among others). Most importantly, it has built a super talented team of +100 people in its headquarters in the sunny Barcelona.
Factorial closed the year 2019 multiplying revenues by 8. It now intends to keep the rhythm and scale the organization and its highly performant go to market team.
We are building a team of energetic people, of various nationalities and seniority levels. If you think you are a fit for the challenge, get in touch with us ASAP!

Requirements
The videographer will be in charge of producing visual content and spread the word around the world. The position will involve working hand to hand with sales and marketing and other creatives to develop concepts and design including branding, animation, infographics and other visual content in video.
This position is an entry level position in Factorial. However, if the fit is right, it makes the perfect opportunity to build a career in the marketing department of a high growth tech startup.
Required skills:
Self-taught individual with DOOER skills, jack of all trades in the visual content arena.
Has previously worked building illustration, banners, typography, video editing, social media and web content; must have the ability to build stories from scratch and translate them into content.
Organizational skills, high productivity with attention to detail.
Self-motivated, high energy, team player.
Make a video out of anything.

Combine multiple projects at once.
Familiarity with spreading the word and growing audiences in social media (YouTube, Facebook, Twitter, Instagram)
Go-getter, no-excuse, "I'll do it" attitude.
Empathetic, storyteller.
English and Spanish proficiency
Availability: As soon as possible.
Benefits
What we can offer you:
High growth environment - Joining a startup at this early stage is a unique opportunity for professional growth as well as a personal investment.
Young and multicultural environment
Benefits - We are in the human resources space so we really believe in benefits and perks for our employees.
Fast-paced career progression
Provide you with continuous challenge and room for learning.
Broad and diverse startup ecosystem that provides much more than a job experience.
Some of the perks: (these activities could be temporarily suspended due to COVID19)
Ping pong championships
Summer BBQs and Volleyball tournaments
Summer and Fall Parties
Afterwork activities such as Laser tag, Poker, Table games or LAN Parties
Conferences, events and workshops onsite
Don't miss the opportunity to contribute to our challenging project as one of the first pioneers!

At the end of the internship, if you demonstrate that you are responsible & proactive you will have the possibility to join our company and grow professionaly!