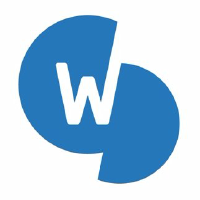 Descripción de la oferta
Worldsensing products have been pioneering the industrial IoT since 2008. We're looking for an outstanding Technical Architect to join the Engineering team in our Barcelona office.
About Worldsensing
Founded in 2008, Worldsensing works with more than 200 engineering service providers worldwide to help them improve geotechnical, geospatial and structural monitoring in mining, construction, rail and critical infrastructure management.
With over 1,000 networks deployed worldwide and connecting over 65,000 sensors to the Internet of Things, our Loadsensing product is the leader in the IoT remote monitoring space. The Loadsensing monitoring solution includes best-in-class edge devices, LoRa-based wireless connectivity and a cloud-based connectivity management platform. We also join forces with key industry players to offer software applications and solutions which engineering service providers use to add value to end customers.
We're looking for an experienced, energetic Technical Architect to take Loadsensing to the next level.
The Mission
The mission of the Technical Architect (TA) is to conceive, design and implement Worldsensing's cutting-edge technical architectures across hardware, firmware, software and communications.
The TA brings a strategic mindset to the technical design of our products. Having a balanced high-level and tactical mindset is a must, as he/she will spend time both with the Product Management, Business Development and Engineering teams.
The TA provides technical leadership, working closely with development, operations, security and QA/testing teams, overseeing the architecture (non-functional) requirements, working closely with the different stakeholders.
The TA who will join us will need to span Worldsensing's full technology spectrum, which includes hardware, firmware, communications and software. We do not expect that the TA will be an expert in all these areas before joining Worldsensing, but will be an expert in some of them and will give us confidence that he/she has the capacity and interest to develop deep expertise in the other areas.
Worldsensing is a strong supporter of communities, and hence the TA will have the opportunity to give back by participating in meetups, workshops, hackathons and different local and international events, working together with communities of enthusiasts, and experts worldwide.
Duties and Responsibilities
Understand the company's business and product strategy to design a technical architecture that will give us a sustained competitive edge
Define the overall system specifications in line with the strategy
Act as POC for the engineering team in all technical matters
Plan and design the structure of our technical architectures
Communicate system specifications and requirements to development teams, and ensure that these are understood and integrated within all technical product designs
Ensure the implementation of agreed architecture and infrastructure
Evaluate and select appropriate 3rd party software or hardware and define integration methods
Assist with solving technical problems when they arise and address technical concerns, ideas and suggestions
Enable the quality and security targets of the Engineering department by providing architectural support and guidance to the development teams
Monitor systems as they evolve to ensure they meet both user needs and business goals
Identify and document the core Intellectual Property that is created within the technical architecture that is implemented
Expected outcomes for the next 12 months

Deliver a technical architecture design that underpins our products and gives us a clear and sustainable competitive advantage. Articulate this through a paper that describes this advantage and can be presented to the Board. The paper also needs to document the core IP created in the architecture.
90% of all new product development is based on this new architecture
Define process in order to validate new libraries introduced by the Engineering team against the target architecture
Requirements
Experience defining architectures with a microservices approach, including highly maintainable and testable code, loosely coupled, independently deployable, organized around business capabilities and that can be owned by a small team
Comfortable working with hybrid infrastructure requirements, public cloud services and private/on-premise deployments, as well as open source libraries and frameworks
Proven ability to develop and execute a technical vision with a focus on business value
Experience designing and implementing full-stack enterprise scalable solutions, including life-cycle automation
Experience with cloud infrastructure and platforms
Strong presentation skills, while interacting with both technical and non-technical people, adapting the complexity of the vocabulary as required by the audience
Presence in the external tech community: you proactively share your expertise with others via speaking engagements, contributions to open source, blogs and more
Talent in negotiations and networking
Aptitude in decision-making and working with data-driven teams and infrastructures
Fluent level of English, both written and spoken as the role interacts with both local Spanish and international stakeholders
At least 15 years' experience in technical software development roles and 5 years in a similar position
BSc/BA in Computer Science, Engineering or a related field
Detailed Skill List
At least 10 years experience with expert-level knowledge of two or more languages (preferably C, C++, Java, Python or Javascript) as well as comfortability with the latest software development technologies
Experience leading software development teams using Agile, Lean and/or Continuous Delivery approaches
For each skill category below, example technologies, tools or platforms are provided as guidance. Although not all of them are required, breadth and depth of skills are expected, and will be valued, for a Technical Architect role:

Languages: Python, Java
Frameworks/Runtime environments: React or similar frameworks
Development Tools: Git and Linux ecosystem
Continuous Integration & Continuous Delivery: Jenkins, Travis CI or similar
Monitoring: ELK, Grafana
Data stores and messaging: SQL and NoSQL
Containers: Docker or similar
Cloud Infrastructure: Google Cloud Platform or similar
Communications technologies and protocols: IoT space, LoRa and LPWAN networks is a nice to have
Competencies

Excellent communication skills at all levels
Ability to handle high levels of pressure and critical decision-making
High integrity and openness combined with commitment to good governance
Energetic, highly motivated, with an enquiring mind and passion for excellence and innovation in pursuit of business growth and success
Excellent organizational and planning skills, focus on results, promoting efficiency and continuous improvement
Proactivity and autonomy
Ability to adapt to multicultural environment with good interpersonal relationships
Teamwork and cooperation
Must be organized, assertive and have the ability to complete projects according to scheduled timelines
Benefits
Great work environment: we are a passionate, tight-knit team hailing from 20+ countries.
We are a family-friendly company and support a healthy work-life balance, we're outcome oriented.
You will work remotely while the COVID situation persists
We like grabbing lunch or a drink together, and coming together for fun events organized by Worldsensing (COVID-permitting).
We love to learn and we love to share so you will actively participate in our knowledge sharing initiatives or transversal committees (communities, show and tell, etc.).
You can expect a competitive compensation package.
Opportunity to work for a global IoT player which has been labeled as one of the organizations actively shaping and pioneering the Industrial Internet.
At Worldsensing, we're committed to equal employment opportunity regardless of race, colour, ancestry, religion, sex, national origin, sexual orientation, age, citizenship, marital status, disability, gender, gender identity or expression, or veteran status. We strive to be a more equal opportunity workplace.