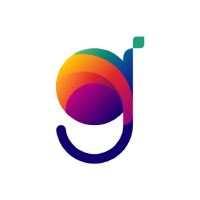 Senior Fullstack Developer
Descripción de la oferta
🚀 Would you like to be part of an International Team of engineers passionate about delivering sophisticated applications that work? 🚀
All their projects are new leading-edge developments and require real top-notch developers. 🥰

They are specialized on mobile apps (iOS, Android, React Native), Web platforms (LAMP, MEAN, Java, Scala, .NET), QA automation, Machine Learning, and Technical Support and their clients are technology companies, located in the USA and Europe, ranging from ambitious start-ups to industry leaders, like Samsung for instance.
🧐 What will you do in this company? 🧐

You will help one of their most top tech and ambitious StartUp Client. They are the European leaders in enterprise engagement platforms for virtual and hybrid events. Their product is used by over 2 million users and 80 Fortune, 500 brands like L'Oréal, SAP and Pfizer... They quickly adapted to the new world, in 8 weeks, they shipped a new product and have been experiencing a 15x demand since our launch!
✅ Developing new features for their CMS.
✅ Backstage as well as for their WebApp.
✅ Optimize user experience, streamline workflows, improve feedback and reporting.
✅ Perform complete UI/UX re-design with ease of use, contextual aid in mind.
✅ Work in cross-team projects on new & improving existing features.
✅ Participate in brainstorming, specification and design sessions.
✅ Maintain documentation, samples & best practices up to the highest standards.