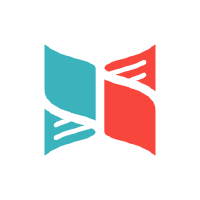 Senior Frontend Engineer (React)
Descripción de la oferta
Who are we?
Backed by some of the world's leading investors,
Preply is a global language learning marketplace, connecting tutors with millions of learners from all over the world. Since the company launched in 2012, students have signed up to more than five million lessons.
We're continually improving our product through A/B experimentation and need your help to build a product that delivers life-changing language education to the world! Learn more in "Some more about us..." below.
Join Preply engineering!
We are searching for a Frontend Engineer (React/Typescript) who is passionate about the vision of our product.

Our Frontend Engineers are an integral part of our cross-functional product teams. You will be part of the entire feature lifecycle from ideation and brainstorming to deploying your unit-tested and instrumented code to production.
We release our product 50-60 times per day by leveraging technologies like Kubernetes (Skaffold+Helm), Docker, and top-notch CI/CD processes. As a fast-growing company we have diverse technical challenges (sometimes we even write about them on our
Engineering Blog
) that will allow you to develop your skills at scale.
Visit our
Tech Radar
to learn more about the technologies we use at Preply.
As a Frontend Engineer you will:
You will work in a cross-functional team alongside the Product Manager, UI designers, copywriters and backend engineers to deliver engaging frontend features and experiments to our users. You will be customer-focussed and have page speed and site performance at the top of your mind in the work you do.
Develop and own frontend features in React/Typescript, launched in our A/B test framework
Collaborate with backend engineers to design GraphQL endpoints
Mentor and help grow other engineers
Balance short-term speed of development with the long-term technical quality of our systems
Learn the needs of our users and define solutions with your product manager and tech lead. Think beyond the code and about our customers.
Help us make our best practices even better (test culture, code reviews, mentoring)
Who are you?
Good knowledge of JavaScript and React

Experience with CSS technologies such as CSS Modules, Styles Components etc

Experience developing web applications

A great collaborator with excellent communication skills

High level of self-organization, ownership, and responsibility

Experience mentoring others

Minimum B2 English level

Bonus skills: Typescript, NextJs, end-to-end testing frameworks
What we offer:
An opportunity at a high-growth trajectory company with solid investor backing.

An open, collaborative, and international culture where your opinion is highly valued and appreciated.

A monthly allowance for self-development on

Preply.com

.

A competitive financial package, with generous leave allowance and health insurance.

A free book delivered to you on your birthday
Some more about us...
Backed by some of the world's leading investors, Preply is on a mission to shape the future of effective learning. Fueled by a belief that live engagement with a teacher is still the most effective way to learn a new skill, Preply is building a personalized learning space that will enable people to reach their goals in the fastest way possible.
We have diverse technical challenges (sometimes we write about them on our Engineering Blog) that will allow you to develop your skills across our stack. We also A/B test most of our changes in production, both from a product and a technical perspective before scaling it to all customers.
Our values:
Human: We speak honestly and directly with compassion and radical candor. We believe every interaction should be friendly, personalized, diverse and inclusive. Above all, we believe fun should be apart of everything we do

Customer Obsession: We put our customers first by asking for feedback and analyzing the data to build products they love.

Hungry: Our will to win is unmatched. We make bold, data-informed decisions, to quickly deliver value to our customers. We dare to dream big, think like co-owners, and go the extra mile to hire others who share our champion spirit.

Humble: We keep our egos low, constantly learn, and trust in data to make smart decisions. We know that our knowledge is imperfect and incomplete, but not stagnant. There's always more to learn from each other, our customers, and the world around us.

Curious: We are lifelong learners. Our curiosity helps us to view tough situations more creatively. We kill the noise and go deep on insights. We face challenges head on, and consistently seek opportunities to learn more.

Hackers: We're obsessed with our customer's problems. We focus on what matters, design with pragmatism, and move with incredible speed to create simple, creative, and scalable solutions.
Diversity, Equity, and Inclusion:
Preply.com
is committed to creating an inclusive environment where people of diverse backgrounds can thrive. We believe that the presence of different opinions and viewpoints is a key ingredient for our success as a multicultural Ed-Tech company. That means that Preply will consider all applications for employment without regard to race, color, religion, gender identity or expression, sexual orientation, national origin, disability, age or veteran status.