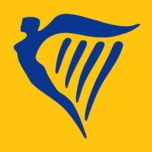 Descripción de la oferta
Ryanair Holdings plc, Europe's largest airline group, is the parent company of Buzz, Lauda, Malta Air & Ryanair DAC. Carrying over 154 m guests p.a. on more than 2,400 daily flights from 82 bases, the group connects over 200 destinations in 40 countries on a fleet of over 475 aircraft, with a further 210 Boeing 737's on order, which will enable the Ryanair Group to lower fares and grow traffic to 200m p.a. by FY24. Ryanair has a team of over 19,000 highly skilled aviation professionals delivering Europe's No.1 on-time performance, and an industry leading 34-year safety record. Ryanair is Europe's greenest cleanest airline group and customers switching to fly Ryanair can reduce their CO₂ emissions by up to 50% compared to the other Big 4 EU major airlines.

The Role
We are looking for a Senior Data Scientist to work in a multi-disciplined team, working alongside Developers, Designers and Product Owners, who will own their work from the initial idea to the final implementation. The role will also involve mentoring junior members of the team who have an understanding of the area, but may need to lean on a more experience colleague from time-to-time. The role will allow for opportunities to work in a variety of areas such as digital, logistics, predictive maintenance, and anything else that you may think of, or that will come your way.
Requirements
The Person
Masters, PhD, or equivalent experience in a quantitative field (Computer Science, Mathematics, Engineering, Artificial Intelligence, etc.)
Minimum 5 years of relevant work experience (e.g., as a statistician / data scientist)
Professional experience in working with large, complex data sets from data processing to using mathematical techniques to build a predictive model.
Experience using probability distributions and applying Bayesian techniques.
Proven track record of being able to deliver insight with the ability to visualise and explain a model to a target audience.
Technically capable across a range of technologies (Python, R, Java, SQL etc)
Fluent in English
Additional Qualifications
Experience working with Anomaly Detection or Time Series Analysis a plus.
Experience working with Hadoop (HDFS, Spark, Impala, Hive) or Cloud (e.g AWS).
Our tech stack includes (but isn't limited to):
MS SQL Server 2016
QlikView, Tableau, Power BI
Hadoop (HDFS, Spark, Impala, Hive, Cloudera).
Java, Python, Scala, R
AWS (S3, EC2, ECS, Lambda, EMR, RedShift), Docker, Elastic Search, Kibana)
Benefits
Flight Benefits