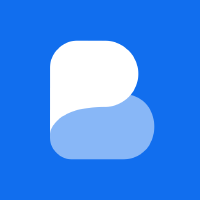 Senior Data Engineer - Contract (FTC)
Descripción de la oferta
At Busuu we deal with over 60-Million data events per day and to keep us ahead of our competitors we are looking for motivated senior talent to join us to reach our next milestone.
Working at that scale is not always an easy task, and we know that there are challenges ahead, therefore we are looking for you, who wants to be part of a global expanding project and master the challenges together with us. There are more than exciting times ahead, the perception of EdTech has changed over the last year and more and more people engage with the self-paced, social-interacting learning as we offer it.
We think that you can live up to your passion and honest love for problem solving, at Busuu we support you in your quest for building a legacy, we want you to question the status quo.
As a Senior Data-Engineer we have great things to come into your area of responsibilities.
You will work with other Platform Engineering Members in building scalable RT services, which will operate across different Data Centers. In such an environment Data Quality is key and you will work in an agile Test-Measure-Learn Cycle to improve on it. Constant exchange with PMs, DS and DAs to understand their data needs will help you to take architectural decisions for our data lake.
You will work with your team on data-pipelines to collect and generate insights that help millions of people achieve their language learning goals. You will participate in enhancing our big data environment, currently we operate at over Billion requests per month, with cutting edge tools.
At Busuu you will become part of a fast growing and rapidly innovating company with strong mission and values.
What makes an amazing Data Platform Engineering at Busuu
Strong knowledge of SQL

High proficiency in Python, ie. pandas library

Comfortable working in a Linux environment with Docker

Query optimization for distributed/analytical databases like Redshift, Google BigQuery, Vertica, Greenplum

Streaming data technologies like Kinesis, Kafka, Dataflow

Data pipeline tools like Airflow/Luigi

BI tools such as Tableau/Looker

Data modelling and data warehouse design

Ability to work outside your comfort zone, take a problem and solve it with as much or as little support as you need.
Nice to have:
Remote work experience

Experience with debugging DB performance issues
What happens next
We aim to have a simple and speedy hiring process and we want to make sure that we are right for you as much as the other way around. The hiring process is as follows:
CV application review

- We will review it as quickly as possible and update on the next steps

Let's chat

- Quick chat about your experience and the role, we are looking to understand both how we can help you and how you can raise the bar at Busuu

Technical challenge

- You will be asked to take on a short tech challenge and then present it back to the team. We are interested in how you think and how you approach problems rather than any one 'right' way of doing things.

Face-to-face and meet the team - You'll be asked to come in and have deeper interviews with the Busuu team, plus the chance to learn more about us, our culture and values.