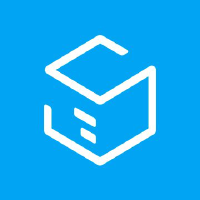 Operations Executive French & Portuguese - Liveops & Support
Descripción de la oferta
Stuart (Geopost Group) is an eco-friendly 🌱 last-mile delivery company 📦 that connects retailers and e-retailers to a fleet of geo-localised couriers 🚴🏽‍♂️. 🚙. across several countries in Europe. Our mission is to build the future of logistics for a more sustainable world shared, efficient and reliable, as conscious consumers value more and more environmental responsibility besides speed of delivery and convenience.
Stuart is growing to fulfill that vision. In 2020 we doubled in size and continue to grow strong. We are a melting-pot of 450 people working from 🇫🇷 🇬🇧 🇪🇸 🇵🇱 & remote.
More than 2 000 companies work with us already across Food, Grocery, Retail and Pharmacy to deliver all types of goods, among which essentials for people on lockdown / self-isolating because of the coronavirus. We are at the right moment and the right place to make an impact on millions of people, as home delivery services hit a record high ! 🚀
Liveops & Support is in the heart of Stuart by enabling and regulating the operation with human touch at every point there is a need. While our operation is constantly scaling into new countries and cities, here we are working to create the best structure to manage its necessary counterpart: human interaction.
We are looking for a data orientated & energetic Operations Executive to join our award winning Liveops & Support team to play an essential role in coordinating projects for France and the launch of Portugal. Reporting directly to Kasia Aubier, Country Lead. Located in our Barcelona office, you will work with various stakeholders in the Account Management and Operations teams to keep our clients and drivers happy!
Get to know more about our Innovative Liveops & Support team:
Responsibilities
Building and maintaining strong, long-lasting customer and partner relationships promoting satisfaction and retention
Create and review the internal processes and procedures to ensure the best customer support
Improve upon efficiency programs, and removing internal or external blockers
Develop and expand the customer success knowledge base, by using our top-notch technology tools
Work closely with Operations, AMs and Data teams, in order to identify and communicate improvement opportunities
Create performance metrics, track and create ongoing improvement
Lead and take ownership of the projects for improving how Stuart operates
Requirements
Six Sigma knowledge welcome, but not mandatory
+2 years project management experience
Experienced working with the following tools: Jira, Tableau, Excel, MySQL
Native or Fluent in French, English and Portuguese
Benefits
International team
Good work-life balance: work from home, flexible hours, extra days leave
Meal vouchers - Restaurant Tickets
Monthly gym allowance to use in any gym or for any sport class (40 € per month)
Excellent private medical insurance
Public Transport covered
Learning and training opportunities, access to online courses...
Tangible career development possibilities as we grow strong 🚀
After-works, Team-Buildings, annual company offsite – Ibiza in 2019!
Contract
After reading all this, just a few last but important words: we want you to take on a role you love and we want you to come to a place you're proud and happy to work every day.
If this sounds like you - apply! Get in touch with us, we want to hear more about you today!


"Logistics for a sustainable world." That is the mission at the heart of Stuart Delivery. While customer expectations around the delivery experience are skyrocketing, cities are limiting traditional logistics methods to improve congestion, pollution and liveability. The convergence of these two trends means that a disruptive approach to last-mile delivery is not a nice-to-have but rather an inevitability.
Stuart sits at the crossroads of the future, using our best-in-class proprietary dispatch technology to connect small and big businesses alike to a shared fleet of geolocalised couriers. The result? Efficient, reliable, eco-friendly delivery to help retailers to meet their customers' demands.
We launched in 2015 with a big vision and a handful of clients. Three and a half years later, couriers on our platform complete tens of millions of deliveries annually for the biggest brands across retail, eCommerce, grocery and food.
Stuart is an equal opportunity employer and we value diversity at our company. We don't discriminate on the basis of race, religion, colour, national origin, gender, sexual orientation, age, marital status or disability status.